This is ISTB
Urban design and development in different societal and spacial contexts is a great challenge. It is relevant not only in the practice of communal planning, but also in research as well as education at universities. The worldwide urbanization is only one of the factors cities today must be put in an international context, understanding global coherence and responsibilities.
The cities around the world offer an extensive portfolio of differentiating problems and solutions that ought to be explored, investigated and evaluated.
Want to know more? Click here!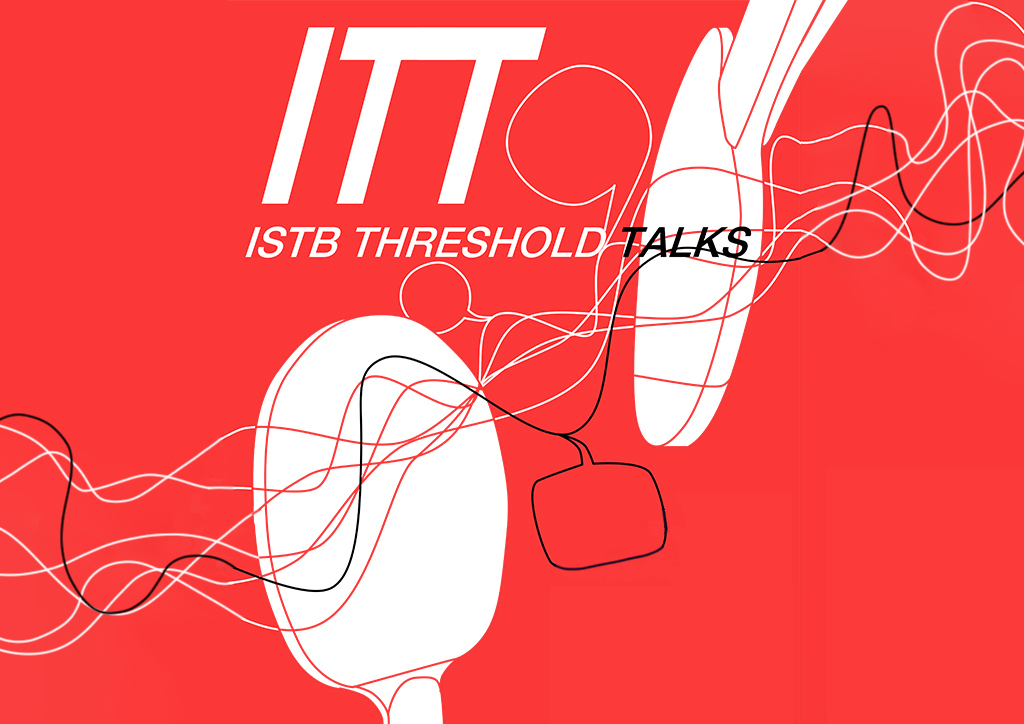 ISTB Threshold Talks - opening talk
We want to establish a new series of interdisciplinary discussions about how we teach, learn, design, acknowledge, and live in the ever-changing urban landscape. The format is an open invitation for everyone wishing to discuss the city. At changing intervals, discussions will occur where each talk sets the theme for the following. The first session will be held on Tuesday, the 12th of December, in room 107 at building number 11.40 (ISTB offices).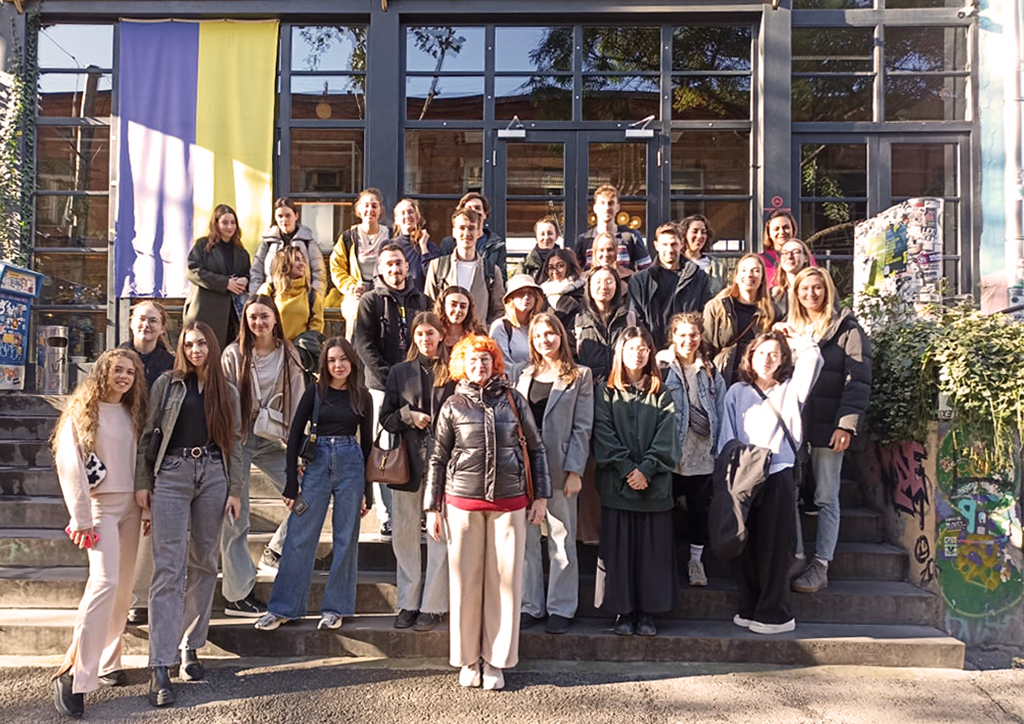 Field Trip Tbilisi
The students of this semester's Design Studio are currently working in teams together with students from Odessa and Tbilisi on a 5-Day workshop at Ilia State University in Tbilisi. Besides visiting the design site they are meeting local professionals to hear from their unique perspective and are now challenged to develop concepts for a possible future development of a soviet modernist neighborhood.
More...
Website under construction
Over the next couple of weeks you will see some changes around the website as we are rearranging our content. While we are trying to make those changes unnoticeable in the backend, we want to apologize in advance if you have trouble finding what you are looking for. Thank you for your patience!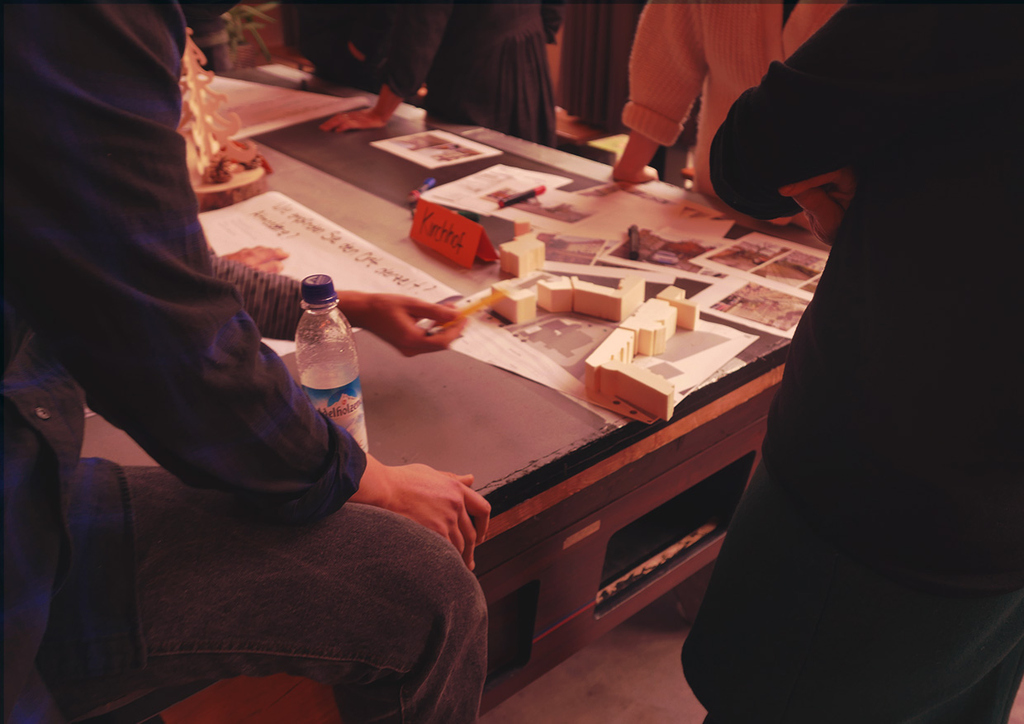 Herzlich Willkommen im WS 2023/24!
Herzlich Willkommen zum Semesterstart des Wintersemesters 2023/24 - Wir wünschen allen Studierenden eine guten Start ins neue Semester und freuen uns auf eure Entwürfe, neue Impulse und Ideen sowie einen spannenden Austausch mit euch!
Course program winter semester 23/24 now online!
The courses for the upcoming semesters are online as of today. Here you can view the scheduled events and find the link to the corresponding Ilias course content.
More...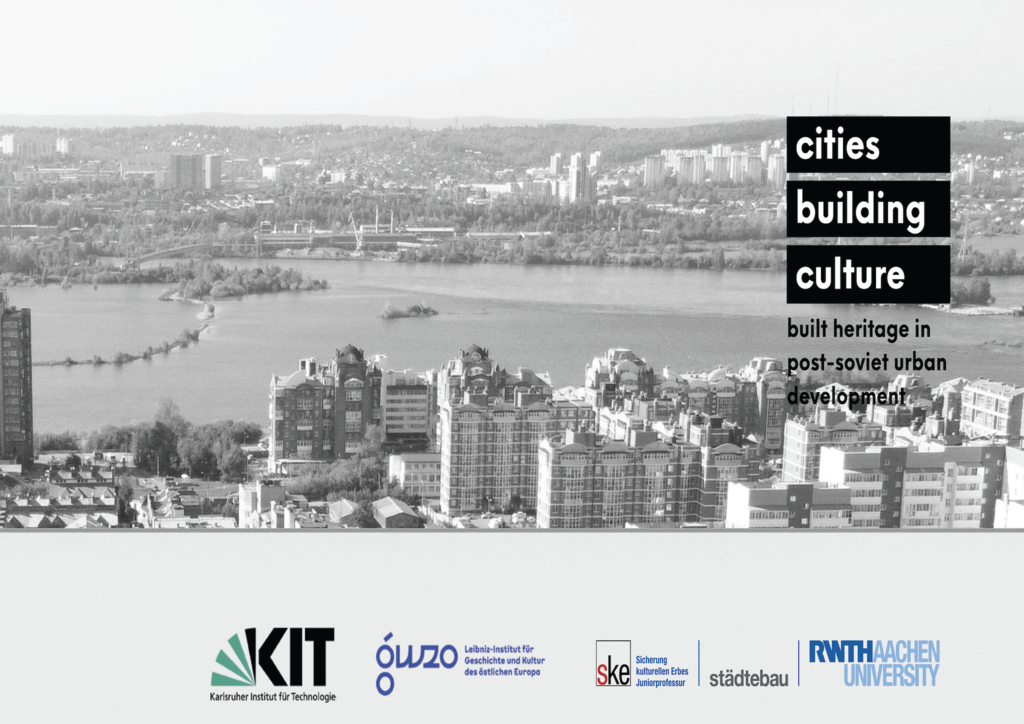 PhD School "Heritage at Home"
PhD School "Heritage at Home", taking place September 26-30. online. The conference discusses interdisciplinary perspectives on the heritage of residential disctricts in the post-socialist / Soviet cities.
More...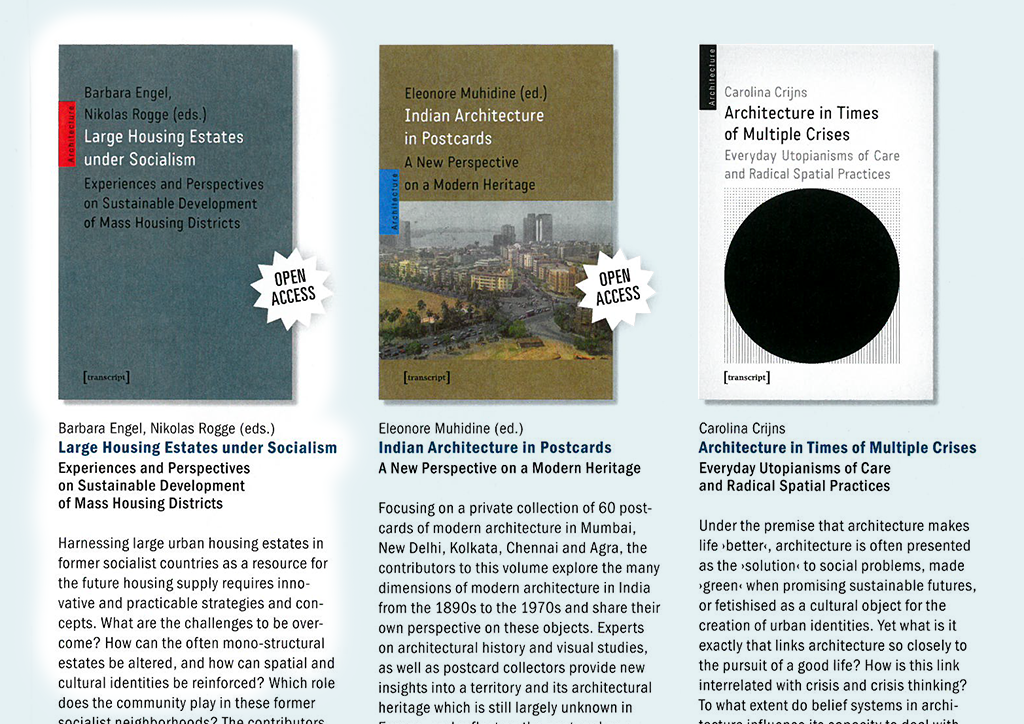 Coming soon ...
Large Housing Estates under Socialism
The book "Large Housing Estates under Socialism" by Barbara Engel and Nikolas Rogge is available soon. Harnessing large urban housing estates in former socialist countries as a resource for the future housing supply requires innovative and practicable strategies and concepts. The contributors present experiences and perspectives from different disciplines on sustainable development of mass housing districts, both in academia and practice.
Metropol.X: Kyiv
The booklet is the result of a seminar, which took place in the "Remote Lab of Urban Planning", elaborated by students of the Odessa State Academy of Civil Engineering and Architecture. It focuses on different facets of the Ukrainian capital in times of crisis. Now available at our chair during opening hours!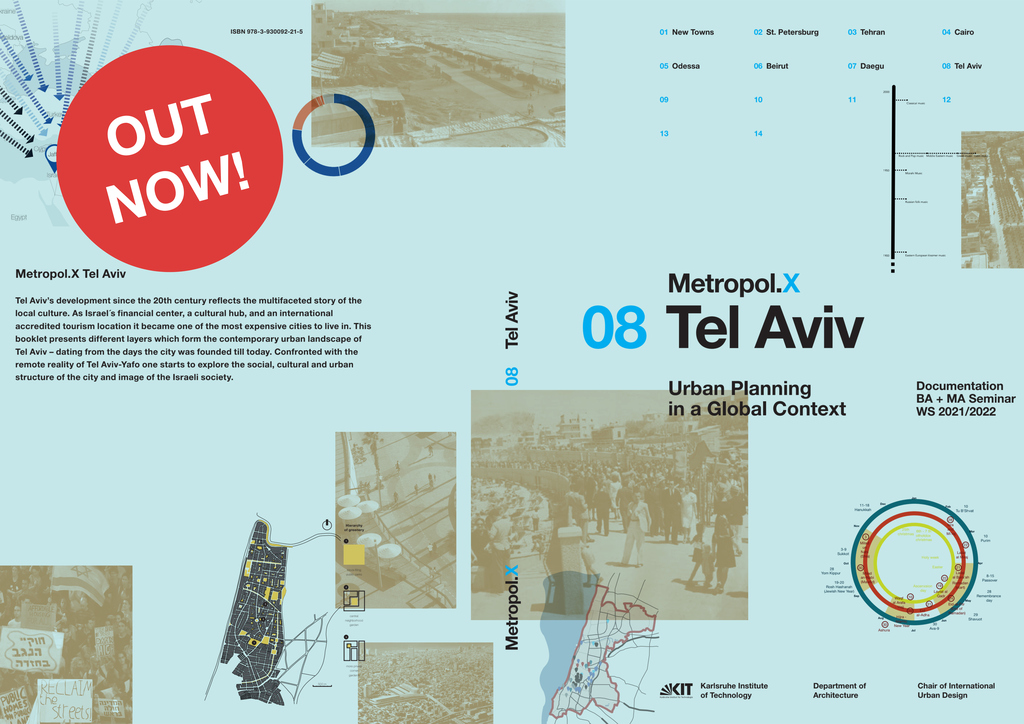 Metropol. X Tel Aviv
Tel Avis's development presents a multifaceted story: This booklet examines the different urban layers of the city and the way they reflect the social, cultural, and economic structure of Israeli society in one of the most expensive cities to live in.
Now available at our institute!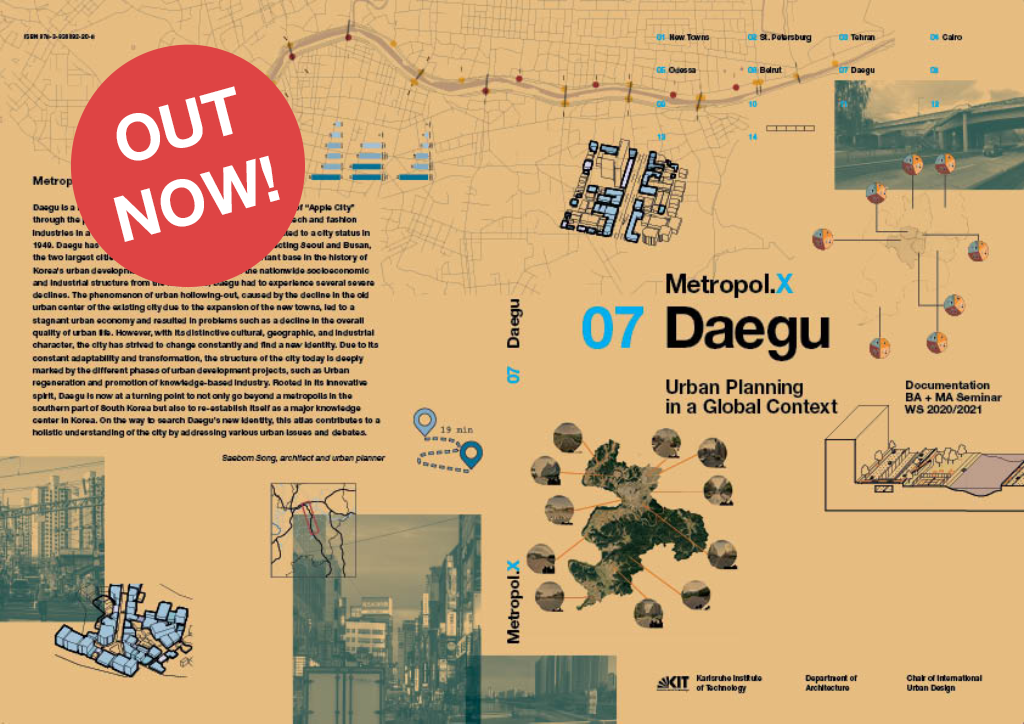 Metropol.X: Daegu
Daegu ist nach nach Seoul, Incheon und Busan die viertgrößte Stadt Südkoreas. Sie liegt im Südosten des Landes und hat über 2,5 Millionen Einwohner. Dageu wurde historisch als "Apple City" oder "Textile City" bezeichnet ...
Mehr...